El Paso Military Family Lawyer
Comprehensive Solutions for Military Service Members
Legal issues involving family members can be particularly stressful, especially when they involve a service member. The many demands of a military job, such as reassignments, time overseas, and the dangers faced in combat, can complicate family matters and lead to unfortunate disputes, disruptions, and separations.
If you or your spouse is in the military and faces an issue requiring the knowledge and assistance of a military divorce lawyer in El Paso, the Law Office of Erica P. Rios is here to help. Our firm can step in to guide you through a military divorce, child custody dispute, or any other family issue.
---
Need help with a family issue and enlisted in the military? Call us today at (915) 255-3840 to see how the Law Office of Erica P. Rios can help.
---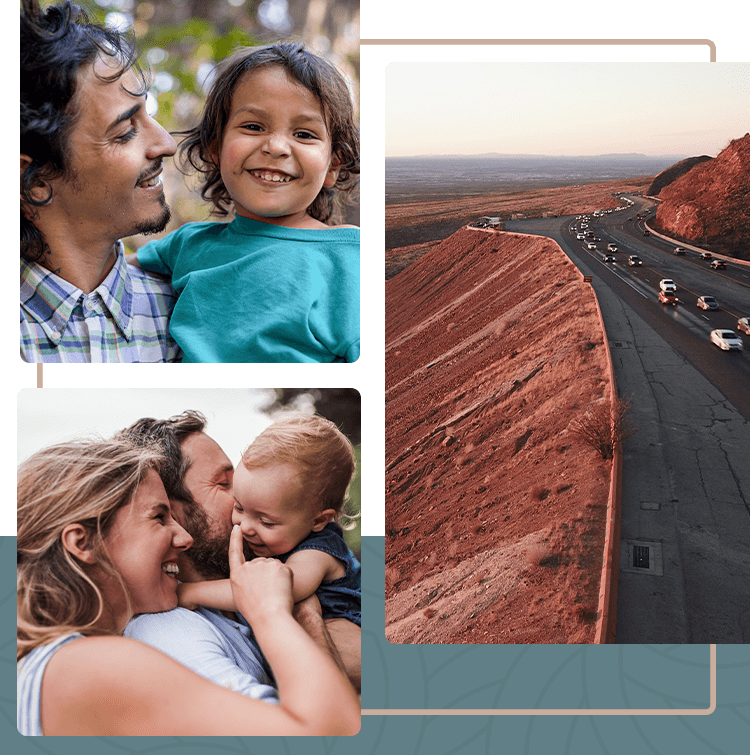 Texas Military Divorce Laws
As if divorces weren't complicated enough, factoring in military service makes them even more stressful. Divorces between military couples often require more extensive efforts to resolve. There are both federal and state laws that impact military divorces: Federal laws govern the location where the divorce will be handled in court and the division of military pensions, while state laws govern the issuance of alimony and spousal support.
To ensure that service members can focus on defending the country, the US government implemented the Servicemembers Civil Relief Act (SCRA). The SCRA is in place to prevent those serving from being sued and beginning divorce proceedings while they are on active duty or for 60 days after their active duty.
Our highly skilled military divorce attorney in El Paso, TX can help you understand the various rules and regulations that will come into play during your military divorce. We take care to communicate with you throughout the process to keep you informed and help you make the occasionally difficult decisions that come with a divorce.
How Many Years Do You Have to be Married to get Half of Military Retirement?
How Many Years Do You Have to be Married to get Half of Military Retirement?
In order for the military to provide direct retirement payments to an ex-spouse, the couple must have been married 10 years overlapping with 10 full years of service. Depending upon the state's date of division, the duration of time you have been married may be evaluated using different criteria. This means that Texas may view you as being married nine years, while California considers you having been married 10 years. Our experienced El Paso military family lawyer can help guide you through each step of the process.
How Long Does Military Divorce Take?
Military divorces can be complex for many reasons, including the amount of time it takes to divorce. Some divorces may take a couple of weeks to resolve while others take months and years. When one service member is deployed, it can delay the hearing and keep pushing it back.
Military Issues Regarding Custody in TX
If the custodial parent is deployed for active duty, then the state of Texas will require that he or she assigns someone to take the role of temporary guardian. Those eligible for temporary guardianship include:
Anyone designated by the court
The child's non-custodial parent
Anyone chosen by the custodial parent
Of course, the court will always make the final decision based on what is in the best interests of the child. If the custodial parent assigns someone, he or she must be approved the the court. Upon the custodial parent's return from duty, the temporary order will have expired.
The designation of temporary guardianship also applies to visitation, as the deployed military member may approve of someone's visitation rights.
Other Issues for Military Families in Texas
A parent's military service can impact their child support payments, child custody, and visitation rights. The US Military holds service members to certain standards to ensure that they sufficiently provide for their dependents, regardless of marital status, but time spent overseas, in combat, or relocating factors into family law decisions. If you or your spouse is a military service member facing a difficult family issue, seek representation from a knowledgeable El Paso military family attorney to facilitate a positive approach to your most pressing matters.
Trust Us to Get You Through This
Contact The Law Office of Erica P. Rios